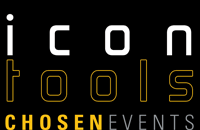 Kuopio, 28 January - 30 March, 2009
Icons and People
Wednesday 15 April 2009, by Icon Network
Icon Network exhibition 2009 — Kuopio, Finland
Icons and People, in the War Years
This exhibition was arranged by the Valamo Art Conservation Institute at the Orthodox Church Museum within the framework of the Icon Network Project with the support of the 2007-2010 Cultural Program of the European Commission.
This exhibition and the accompanying book with the same title have also received financial support from the Finnish Ministry of Education and the Church Administration of the Orthodox Church of Finland.
This exhibition has also been shown at the Castle of the Dukes of Brittany, Nantes History Museum, France, the 6th March 2009. A video of the exhibition will be proposed soon on this web site.